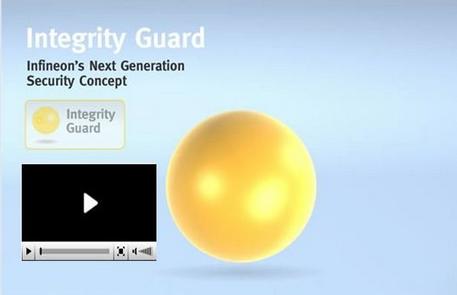 On June 3, Infineon Technologies announced that it will provide security chips for the Taiwan e-passport project. Infineon is the only supplier of security chips for this project and has begun shipping SLE78 series security chips based on the digital security technology "Integrity Guard". Since 2008, Taiwan has had 1 million e-passports issued each year, and the total number of holders is now close to 23 million. These passports are valid for a period of ten years and conform to ICAO (International Civil Aviation Organization)'s newly established standards for travel documents.
This is the second large-scale project launched by the Taiwan government using Infineon security chips. Prior to this, Infineon had provided more than 25 million security chips to the electronic medical cards of the medical projects in Taiwan.
Carsten Loschinsky, vice president of Infineon Technologies and head of the ID card business line of the chip card and security division, pointed out: "The new e-passport program won in Taiwan further proves that Infineon's security chip using 'Integrity Guard' technology is an electronic passport and The preferred solution for various ID documents. They can meet the most demanding data security requirements for electronic ID documents and therefore have earned the trust of relevant authorities and the public around the world."
Identity documents, passports, medical cards and driving licenses are increasingly used in electronic form. These electronic documents all contain a security chip designed to protect these documents more effectively, prevent them from being forged and falsified, and at the same time improve the convenience of identity document holders. Security chips integrated into smart cards and electronic certificates, responsible for storing and processing personal data. Infineon provides security chips for e-passport projects in some of the world's largest countries, including the United States, Brazil, China, and India. In addition, over 90% of electronic identity document projects in Europe use Infineon's security chips, including Germany – Infineon also provides security chips for its e-health card projects.
Longer-lived e-passports and identity documents, in particular, require strict personal data protection to prevent data from being tampered with. Different from the traditional analog security concept, Infineon's digital security technology "Integrity Guard" has excellent data protection function to prevent illegal data tampering. In the same technology, "Integrity Guard" takes the lead in providing two processing units with fully encrypted data processing functions. The cardholder's personal data is not only stored but also processed in encrypted form. The processor will also continuously verify each other's operation. If a processing unit detects that something is not working properly, such as someone trying to tamper with the data, it will immediately stop the current process. More information can be found at http://Guard.
From May 21st to 23rd, 2013, at the SDW conference held in London, Infineon demonstrated its strong portfolio of electronic ID card security chips.
The security of the networked world is based on its core competencies in areas such as security, contactless communications and integrated microcontroller solutions (embedded control). Infineon has built a strong lineup for numerous chip cards and security applications. Semiconductor security device. Based on these experiences, Infineon can help improve the security of an increasingly networked world, such as mobile payments, system security, and reliable electronic identity documents. For 25 years, Infineon has been tirelessly developing hardware-based innovative security solutions and has dominated the global market for 15 consecutive years. For more information on Infineon chip cards and security solutions, please visit:.
About Infineon Infineon Technologies AG, headquartered in Nyborg, Germany, provides semiconductor and system solutions for the three major technological challenges in modern society: energy efficiency, mobility and security. In fiscal year 2012 (as of September 30), the company achieved sales of 3.9 billion euros and had approximately 26,700 employees worldwide. Infineon is currently listed on the Frankfurt Stock Exchange and the US over-the-counter market.
Infineon Technologies officially entered the Chinese market in 1995 with Infineon Technologies AG. Since the establishment of the first company in Wuxi in 1996, the business of Infineon has grown very rapidly. With more than 1,300 employees in China, Infineon has become an important driving force for the development of Infineon's Asia Pacific and global business. Infineon has established a complete industrial chain covering R&D, production, sales, marketing, and technical support in China, and has conducted in-depth discussions with leading domestic companies and institutions of higher learning in sales, technology research and development, and talent development. Cooperation.
A mudflap or mud guard is used in combination with the vehicle fender to protect the vehicle, passengers, other vehicles, and pedestrians from mud and other flying debris thrown into the air by the rotating tire. A mudflap is typically made from a flexible material such as rubber that is not easily damaged by contact with flying debris, the tire, or the road surface.

Mudflaps can be large rectangular sheets suspended behind the tires, or may be small molded lips below the rear of the vehicle's wheel wells. Mudflaps can be aerodynamically engineered, utilizing shaping, louvers or vents to improve airflow and lower drag.
custom molded Mud Guards are made from durable, rubber that's as tough as nails (or rocks for that matter). With a growing number of "No Drilling Required" applications, they're easy to install, conform perfectly to your fenders, and protect your ride and those around you from the rage of the road. Let them splash guards do the work.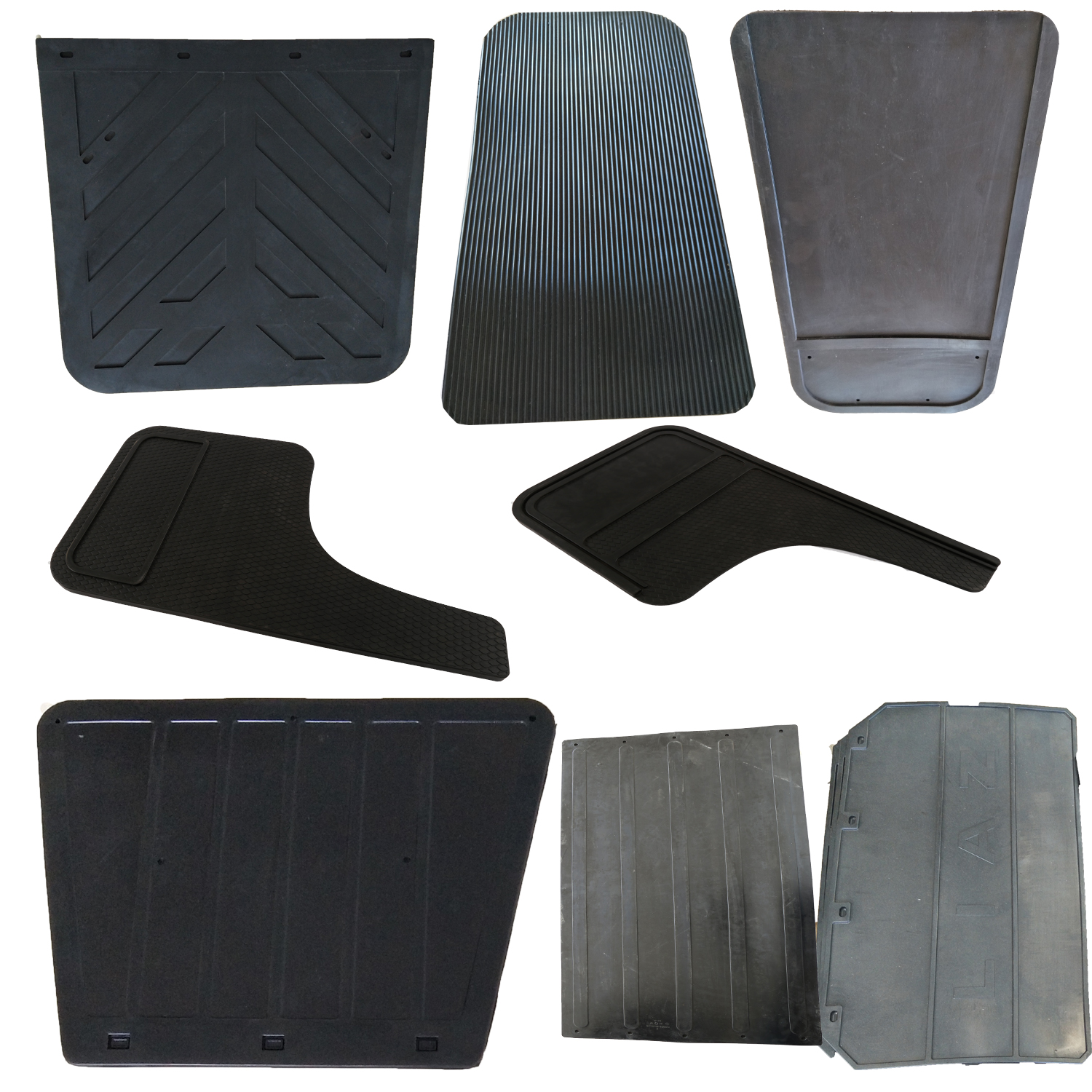 Company information:
RenqiuXingcheng Rubber Products Co., Ltd. is located in the side of the Baiyang lake, our company is professional manufacturer of rubber products. We are one of the leading rubber company in china,The company is a private enterprise which is engaged in scientific research, production, sales and service and has obtained ISO 9001 certification. Our main business is producing all kinds of rubber products, including anti-skid plates, Rubber Sheet Series, Rubber Mat Series and horse mat series ect., The products are shockproof, anti-wear, anti-high and low temperature, anti-aging, oil resistant and chemical resistant in character.At present, our products have been sold at home and abroad and mainly exported to Canada, Germany, Chile, etc. We welcome domestic and foreign merchants to negotiate and cooperate with us. We are willing to join hands with old and new friends in creating a better tomorrow.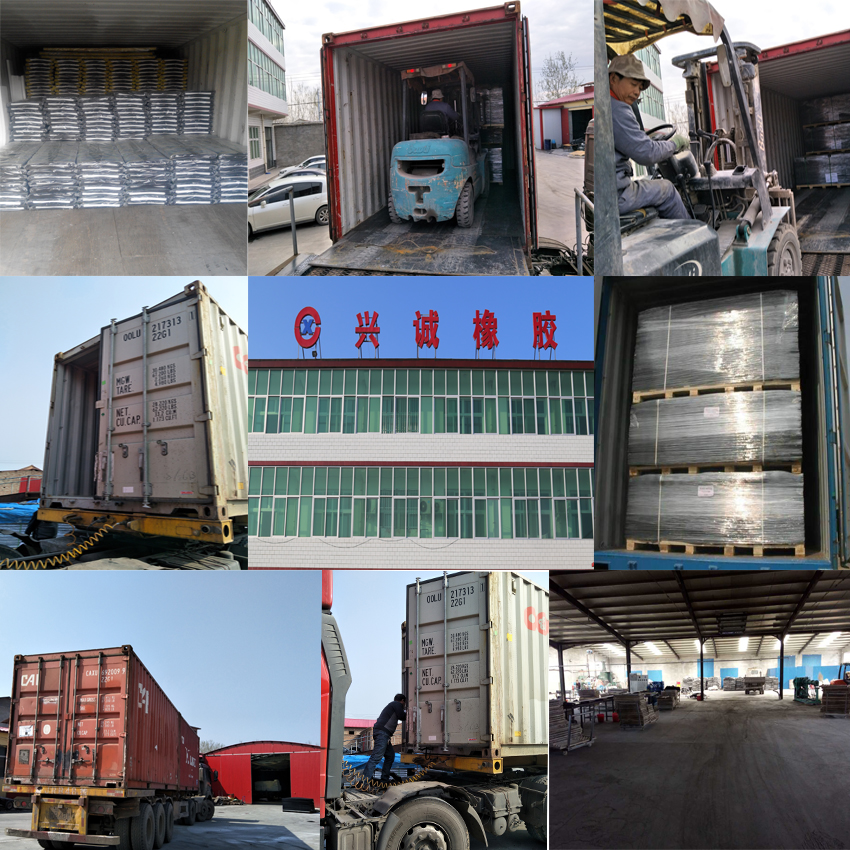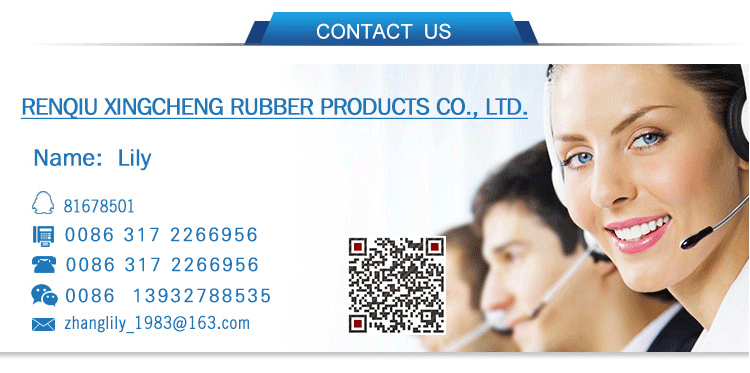 Rubber Mud Flap,Heavy Duty Rubber Mud Flaps,Rubber Mud Flap For Trailer,Truck Rubber Mud Flaps
Renqiu Xingcheng Rubber Products Co., Ltd. , http://www.xingchengrubber.com