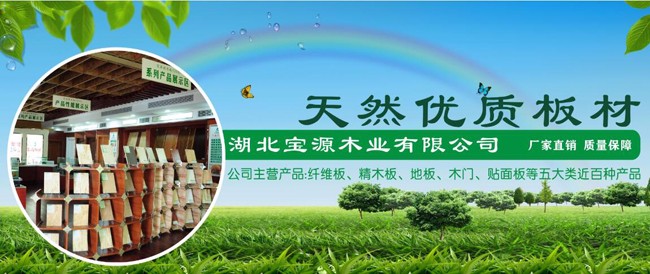 From the author's point of view, since the emergence of e-commerce platforms, the sheet metal industry has become a hot protagonist in this field. The main reason for its popularity is that such products have an extremely broad market and are truly capable of facilitating transaction generation. The "cash cow".
Nowadays, e-commerce has matured and reached a critical period of both breakthrough and innovation. Therefore, it is undoubtedly a strong bargaining chip for the plate-based industry.
However, while the mobile Internet is sweeping the plate industry, more traditional enterprises will choose to actively adapt to the trend of the times. For example, Hubei Baoyuan Wood Industry Co., Ltd. is such a marketing philosophy that "green, environmental protection, and healthy" will be used throughout. Social networking platforms, e-commerce, O2O, and other innovations have been tried in many ways, and with their excellent performance, they have received excellent products that are recognized by consumers and the industry.
The author has learned that the company has successfully passed the ISO9001 quality management system certification, ISO14001 environmental management system certification, OHSAS18001 occupational health and safety management system, ISO10012 measurement management system certification, China's environmental labeling product certification, the United States California CARB certification, China green home material qualification certification , Japan JIS certification, international forest FSC certification and other international and domestic certification authority.
It is reported that Baoyuan Wood was rated as a national customer satisfaction unit and its products are well sold in 31 provinces (municipalities, autonomous regions) and are favored by customers. Baoyuan Fiberboard was awarded Hubei Famous Brand Products, Hubei Provincial Forest Fair Gold Award, Baoyuan Fine Wood was awarded the second China International Forestry Industry Fair Quality Award, and Baoyuan Waterproof Floor Heating was named the second China International Forestry Industry Expo The Gold Award for Quality Products, Baoyuan Wood won two awards for "High-quality furniture fiberboard" and "High-quality domestic oriented structural board" in the 2011 China High-quality Panel Recommendation.
At present, the company has established more than 100 fine wood stores in the country. It plans to use Baoyuan Jinglan to become "the first brand of China's environmental protection board" in 3 years, making fine wood board a new economic growth point for the company.
In fact, Hubei Baoyuan Wood Industry Co., Ltd. is a national high-tech enterprise, a key national agricultural industrialization leading enterprise, a national IP intellectual property enterprise, a core enterprise of the National Modern Forestry Dongbaosen Industrial Park, and a leading forestry industrialization enterprise in Hubei Province. Jingmen City, a key dispatch company, has made more efforts in new media marketing.
According to the person in charge of the China Plate Exchange (/) website, Hubei Baoyuan Wood Co., Ltd., one of its gold suppliers, has always been keen to have a keen insight, whether it is brand online promotion or online channel development. Forces to broaden the road for the development of the company itself, and this attitude is the best attitude traditional companies should take in the face of the "Internet +" trend. Therefore, the success of Baoyuan Wood Industry stems from the fact that he knows how to do the right thing at the right time, especially when the business opportunity comes. This is worth learning together with the industry.
Therefore, the author firmly believes that Hubei Baoyuan Wood Co., Ltd. led the domestic sheet metal industry to make a good move into the international market because they have already prepared for every leap forward!
Fluorosilicone Rubber or fluorovinylmethylsiloxane rubber (FVMQ) is a long-lasting elastomer that is stable and compression set resistant across temperature extremes, but unlike silicone, fluorosilicone contains trifluoropropyl groups that enhance its chemical resistance to non-polar solvents, fuels, oils, acids, and alkaline chemicals. The unique properties of fluorosilicone rubber make it a problem-solving material that widely used in industrial, aerospace, automotive and aviation applications for static sealing and cushioning.
Fluorosilicone Rubber
Fluorosilicone Rubber,Fluorosilicone Square Rubber Strip,Fluorosilicone Square Rubber Strips,Fluorosilicone Rubber Strip
Shenyang Guide Rubber Products Co.,Ltd , https://www.guiderubber.com